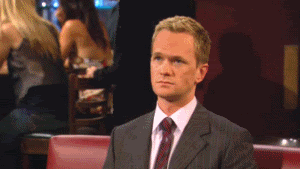 So I'm just not in a terrific mood right now. Instead of filling this space up with more whining, I propose something more along the lines of a pick me up.
Rules:
Post gifs, music, articles, or anything else that can be considered fun.


Challenge me to do something creative: fanmixes, ficlets, or writing. I feel so very stagnant right now.


Share a fun memory. I've been nostalgic for some of the shit we've pulled.


Insert new idea here.


If you'd like, I'll return the favor.

I feel like another friend-cut is imminent. This time, instead of being so lenient I'm probably just going to cut everyone that doesn't comment here unless you have a good reason to not comment often.